Current Projects
Georgia - the guest of honour Frankfurter Buchmesse 2018

When Ilia Chavchavadze, the most important Georgian writer and public figure, was returning home in 1861 after being away from his homeland for a long time, he posed a question in his Traveller's Essays, his most significant prose piece: 'How am I going to face my country and how is it going to meet me?' ​
Georgia has been enjoying its independence for the last twenty-six years, while its fully independent and diverse book publishing is about twenty years old. Having received a special guest status at the Frankfurt Book Fair, now the questions for our country can be: How can a small country with rich literature and culture in general return to its European roots and present itself to the world? How is Europe going to welcome it? Can it impress the world? Can it demonstrate its uniqueness? What the new opportunities will the Book Fair offer after 2018 which our country didn't have until now? Can we actually realize the scale and complexity of the aims connected to the Fair and the emotions caused by their achievement? ​We will surely find the answers in slightly more than a year, but in the meanwhile we are certain that: ​Starting from 27 February 2013, when the German and Georgian sides signed the historic agreement, the entire Georgian literary world has lived following a new chronology because authors, their literary agents, book publishers and readers are looking forward to October 2018.
The Frankfurter Buchmesse 2018 is even more exciting for those who are actively involved in putting the project to life. ​We are extremely happy that we, the Georgian Publishers and Booksellers' Association, are the main partner of the Georgian National Book Centre in organizing such a historic event. The closer the date of Georgia presenting itself as a guest country at the Book Fair, the more vigorous our joint preparation becomes.
​The Georgian Publishers and Booksellers' Association has been actively working with various publishers and authors in order to insure that the Georgian corner is as diverse and appealing to all visitors as much as possible. In the five days allocated to us, it is our aim to show the history of publishing in our country, the dynamics of the present day, to demonstrate our goals and identify challenges that face us. Moreover, we plan to make our authors known to the world, to convince all visitors of the book fair that Georgia is capable of producing the literature that can be of interest to the rest of the world, that we can offer the works that are worth their attention, that Georgian literature can be viewed among thousands of books written and translated into various languages. We also work on presenting other aspects of publishing, paying particular attention to children's books, book design, art books, modern technologies used in Georgian publishing and many other aspects. ​We are preparing to share our knowledge, experience and achievements. In return, we hope you will be willing to share your knowledge and experience, as well as your impressions that will doubtlessly enhance our skills. ​Meet you at Frankfurter Buchmesse 2018!
PHOTO GALLERY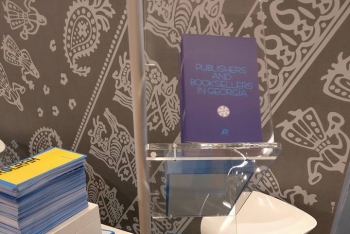 Frankfurt Book Fair 2016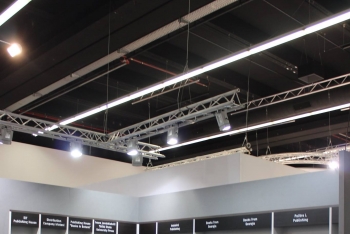 Frankfurt Book Fair 2015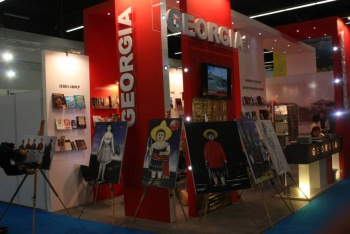 Pirosmani in Frankfurt- Presentation of Non-fiction Literature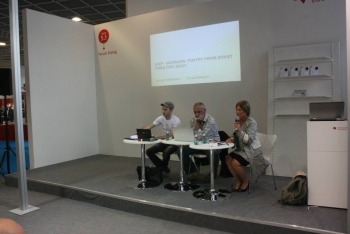 Georgian Poetry at Frankfurt Book Fair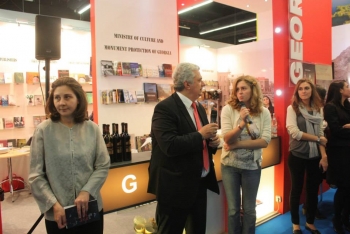 Official Reception in Frankfurt at Georgian Stand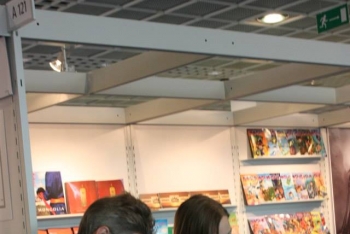 Georgian Polyphonic Prose Presentation in Frankfurt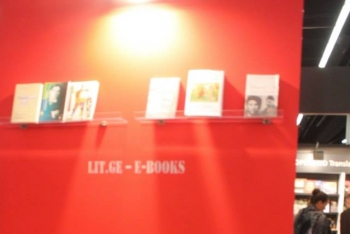 Georgian Delegation at Frankfurt Book Fair 2013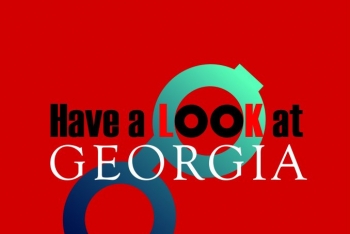 Frankfurt Book Fair 2011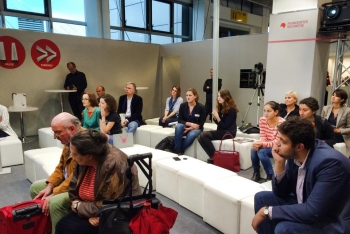 Frankfurt Book Fair 2014
Related News