Implemented Projects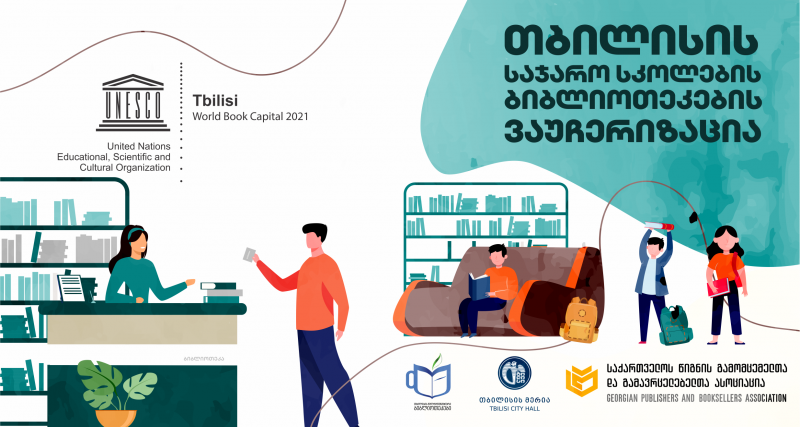 The Project of Renewing the Book Stock of Public School Libraries was Implemented Successfully

The first stage for the Project of Renewing the Book Stock of Public School Libraries across Tbilisi has been successfully implemented within the framework of UNESCO "Tbilisi - World Book Capital 2021".
The project was organized by Georgian Publishers and Booksellers Association, Tbilisi City Hall and Tbilisi Multifunctional Libraries. The first stage involved 62 public schools across Tbilisi (in numerical order). Each school received a voucher worth 900 GEL in order to purchase books from more than 30 publishing houses and book distribution organizations operating in Georgia.
The aim of the project is to bring the newest publications to Tbilisi public school libraries, engage school students with the modern literary process and promote literacy. The project will carry on to 2021 and, by the end of the year, all Tbilisi public school libraries will be renewed.
According to the decision of UNESCO, Tbilisi will receive the status of World Book Capital on April 23, 2021 from the previous name holder, Kuala Lumpur. Within the framework of the project, more than 100 educational and infrastructural projects are planned to be implemented over the year both for the masses and the children in particular.
UNESCO World Book Capital is a large-scale project established in 2002 by the decision of the General Assembly UNESCO. It aims to popularize books and reading, promotes the development of the book industry and related fields, contemporary authors, translators, libraries, publishers.