News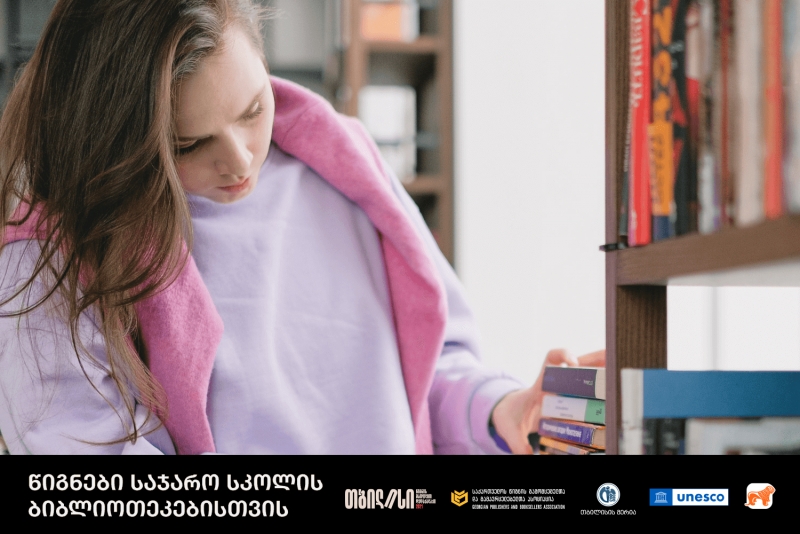 All Tbilisi Public School Libraries Have Received Brand New Books

Organized by Georgian Publishers and Booksellers Association, the Project of Renewing the Book Stock of Tbilisi Public School Libraries has been successfully completed within the framework of Tbilisi - World Book Capital.
Each public school located in Tbilisi was given a 900 GEL voucher to purchase books from Georgian publishers and book distributors. In total, 177 school libraries have been provided with brand new books. The project first launched in the fall of 2020 and was implemented in two stages. During the first stage, 62 schools across Tbilisi had the opportunity to select new books for their libraries.
For the second stage, 115 public schools were added to the list; among them was a public school for blind children which was provided free access to audiobooks by SABA. In total, 177 public schools were able to renew their libraries, selecting books from 32 publishing houses and book distributors. The books purchased amounted to GEL 159,229, giving each school access to around 75-85 new Georgian or foreign language publications.
As part of the project, an electronic catalog was also created for the school libraries, including the book annotations, categories, prices, publishers, etc. The project aims to popularize books and reading, promotes the development of the book industry and related fields, contemporary authors, translators, libraries, publishers.
Tbilisi - The World Book Capital is a UNESCO project implemented with the financial support of Tbilisi City Hall. The general sponsor of the project is the Bank of Georgia.