News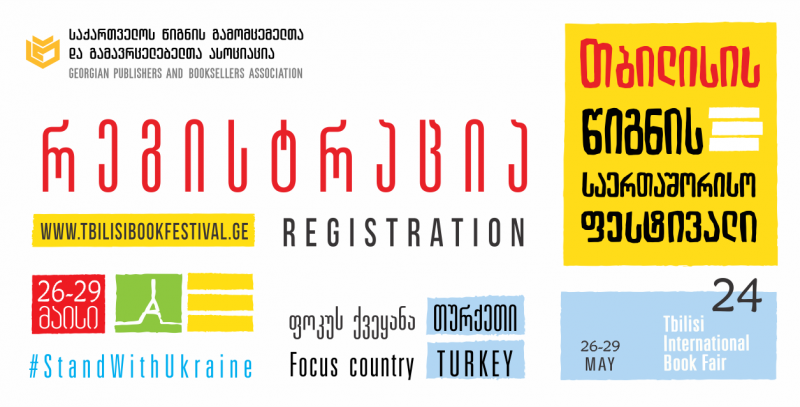 Registration is available for the 24th Tbilisi International Book Festival

Registration is available for the 24rd Tbilisi International Book Festival, held in Expo Georgia from May 26 through May 29!
Registration for exhibitors is available on the link: https://bit.ly/3Ir75mk
Registration is not required for visitors.
Turkey is Focus country for the 24th Tbilisi International Book Festival. Focus Country status is designed to provide the Tbilisi International Book Festival with special, rich, and distinctive cultural content, starting or strengthening business relations between the book industries of the host and focus country.
Moreover, the project "Actors for Literature", returns to the festival. The project is hosting famous Georgian film and theatre actors, presenting books, and leading artistic readings. The program usually gains a lot of spectators and significantly contributes to promoting reading in Georgia.