News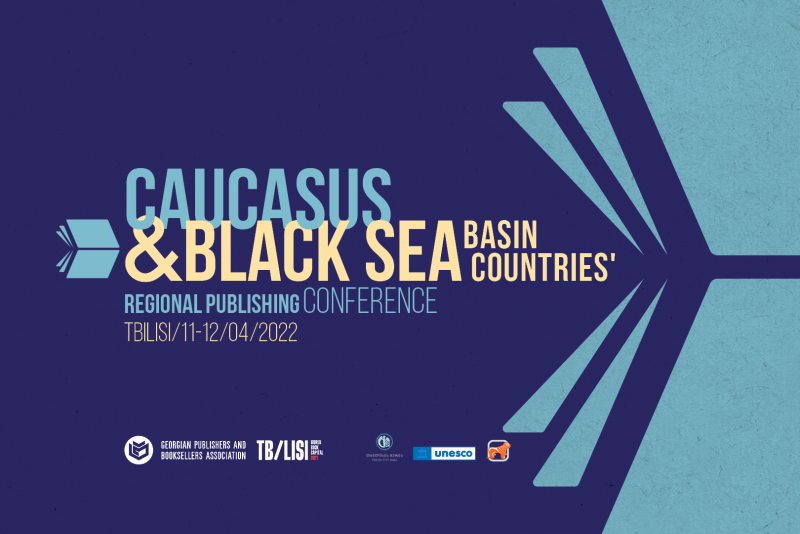 Caucasus and Black Sea Basin Countries Regional Publishing conference will be held on April 11-12

Organized by Georgian Publishers and Booksellers Association, within the framework of the "Tbilisi - World Book Capital", on April 11-12 Caucasus and Black Sea Basin Countries' Regional Publishers Conference will be held in Tbilisi, Georgia.
For the conference, nearly 30 publishers and industry representatives will participate from the Caucasus and Black Sea countries (Georgia, Turkey, Armenia, Azerbaijan, Bulgaria, Romania, Ukraine), as well as from Europe and the United States of America. Representatives of the International Publishers Association (IPA) and Pen America will also take part in the event. Due to the ongoing situation in Ukraine, by the decision of the conference organizers, Ukrainian participants, who aren't able to travel due to the current circumstances, will join the conference online, therefore, the event will be held in a hybrid format. Russia, which also belongs to the Black Sea countries, will not be invited to the conference as a sign of boycott.
Access was free and available for every publishing professional from Georgia, Armenia, Azerbaijan, Turkey, Ukraine, Bulgaria, and Romania who wanted to attend Caucasus and Black Sea Basin Countries' Regional Publishers Conference. During the period of preliminary registration up to 45 Georgian publishers and over a dozen participants from other countries of the region expressed their willingness to attend and registered for the conference. The main part of the conference consists of sessions in the form of panel-discussions, involving a moderator and several participants from different countries sharing diverse experiences, background, cultural context and discussing possibilities for development, progress and cooperation.
Full Program - https://bit.ly/3xh6mT2