Implemented Projects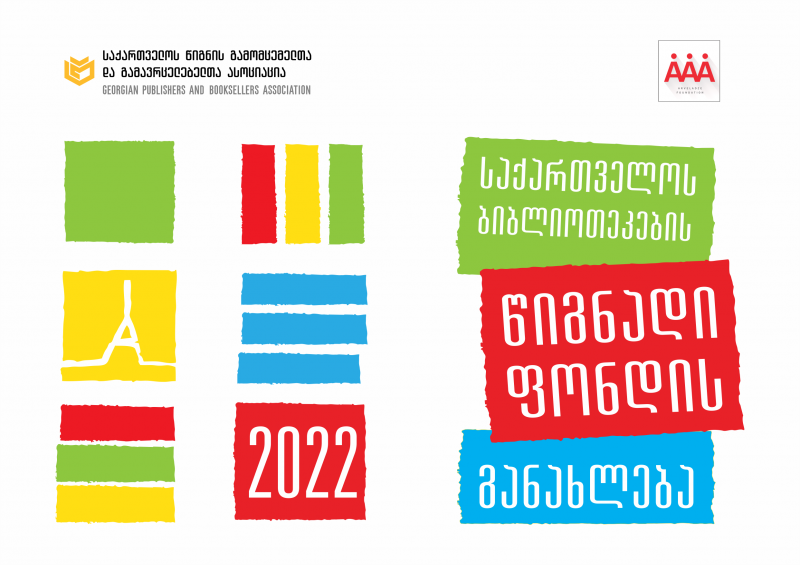 The Project of Renewing the Book Stock of Regional Libraries

Organized by the GPBA, with the financial support of the Arveladze Foundation, the Project of Renewing the Book Stock of Regional Libraries was held for the seventh time. Within the framework of the project, 900 GEL vouchers were given to 64 central libraries of Georgia for the purchase of books, and to cash them, a special exhibition was held in the National Library of Georgia with the participation of 30 publishers and booksellers.

At the project's official opening, Tamar Lebanidze, the chairwoman of GPBA, Giorgi Kekelidze, the director of the National Library, and Revaz and Archil Arveladze, the founders of the Arveladze Foundation, addressed the librarians and publishers.

The aim of the project is for the central libraries of Georgia to replenish their book fund with the latest Georgian publications every year and to offer the readers the most diverse modern literature in the region. In addition, the project promotes the development of the publishing sector, the promotion of book reading in Georgia, and the spread of education.

The GPBA has implemented the project in cooperation with the Ministry of Culture since 2012. This year, for the first time, the project has a private partner and the Arveladze Foundation finances it on the personal initiative of Shota Arveladze, a famous Georgian footballer.