News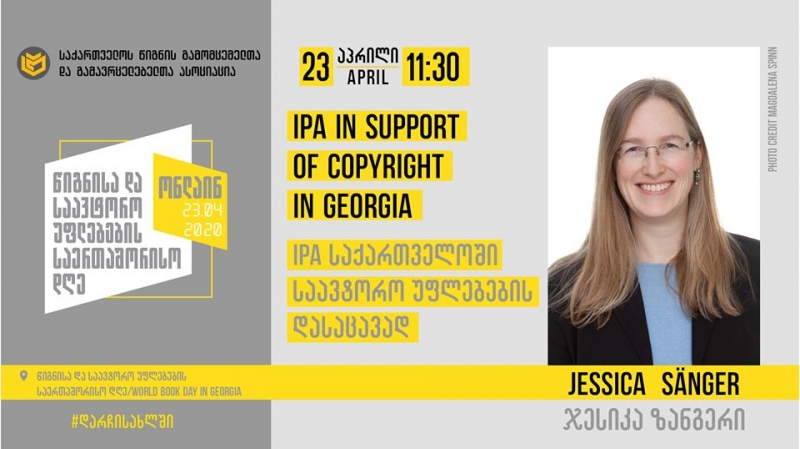 Speech in support of Copyright in Georgia

Good morning, I am Jessica Sänger, the Chair of the Copyright Committee of the International Publishers Association.
Today, on World Book Day, I want to talk to you about three things. First, the extraordinary way that publishers in Georgia and internationally have reacted to the COVID-19 pandemic. Secondly, why copyright and licensing are vital if publishers are to survive, continue innovating and creating high-quality works. And finally, to encourage your Government to treat local publishers as partners in overcoming the challenges that this crisis presents.
The economic impact of the current COVID-19 pandemic has been devastating for many businesses, and the publishing industry is no exception.
As the pandemic spreads around the world, publishers have responded quickly to ensure that content remains accessible to readers. Publishers continue to enable libraries, educational institutions and research communities to serve their audiences through digital licensing solutions. And digital licensing also enables individual readers to continue to buy books, even where bookshops remain closed.
The present moment has shown the importance of relying on curated content. The world is relying on research published in specialist academic journals to guide its health policies and – crucially – to develop a vaccine. Journal publishers' investments in the verification of research and its wide communication are essential to this effort. Over the past weeks, academic publishers have stepped up, voluntarily making research related to COVID-19 freely available and easy to re-use.
Similarly, educational publishers stand in solidarity with governments, teachers, parents and children who are currently facing school lockdowns. As a first response, many educational publishers across the world are offering special conditions or free access to digital learning materials and e-learning platforms on a temporary basis during this period of emergency.
Publishers have always worked closely with governments and educational authorities to find ways to respond to challenges and advance educational reforms. This has not changed. The main challenge now is how to make digital learning available in a sustainable way.
As part of this global response, on March 16th, with the strong support of the Georgian Publishers and Booksellers Association, the two largest Georgian online platforms, Saba and lit.ge, began providing free online access to more than 6,000 electronic books. This extraordinary effort covers both general and education books and access has now been extended until May 1st. At the same time, Georgian publishers also uploaded their electronic textbooks and additional learning materials onto their own websites and made them available for free.
In the middle of March, when all the bookshops in Georgia were closed, Georgian publishers and booksellers very quickly developed systems for online shopping and home-delivery of hard-copy books. But, at the end of March, the Georgian Government prohibited these services and today there is no online channel in Georgia selling physical books. The IPA agrees with the Georgian Publishers and Booksellers Association that this is an unfair prohibition, which not only risks ruining the local publishing industry but also cruelly isolates readers who want access to books and, for whatever reason, prefer hard copies to ebooks. We therefore join with the GPBA in urgently calling on the Government to allow publishers and booksellers to sell their hard-copy books online and deliver them to readers at home.
While our industry continues to be globally committed to serving audiences in the best ways possible, it is important to remember that licensing (underpinned by strong copyright protection) is what enables production of copyrighted works, including those that publishers are now making available for free in an exceptional situation. We do well to remember that publishers are only able to produce high-quality works because they can sell or license them to consumers. This virtuous circle is completed when publishers then invest in new works or develop innovative technological solutions.
Licenses are essentially the permissions given by authors to publishers, allowing them to turn their work into a book. Publishers then grant licenses to readers, libraries, schools or other users, in order for the book to reach its audience. Licenses are based on copyright, and licensing is the bedrock of the publishing industry. Copyright provides the strength and the flexibility necessary for authors and publishers to continue to produce works. Whether in education, research, or entertainment, the best published works are available only because copyright protection provides the incentive for publishers' investments and the reward for authors' creativity.
The IPA's Educational Publishers Forum supports teachers having a meaningful choice when adopting the resources they use. No two classrooms are identical, and teachers need to be able to choose the best learning materials for their particular students from as wide a variety of works as possible. The EPF strongly believes that the most effective education is produced by local publishers using local material, written by local authors. Finally, the EPF recognizes the importance of collaboration between publishers, governments, teachers, researchers and authors.
As evidence of our commitment to collaborating with government, the IPA recently joined the #LearningNeverStops coalition led by UNESCO to respond to the education crisis developing amid the COVID-19 pandemic. Educational publishers are ready to start deep discussions with governments, schools and teachers to help them transition to digital learning, to design new teaching methodologies and to provide students with quality learning materials. Working together, we can enable a quick response to the crisis in a non-disruptive way.
But as stated already, this collaboration needs to be part of a discussion that acknowledges the fundamental importance of copyright. That is as true in Georgia as anywhere else in the world. There can be no hint of expropriation or undervaluing of authors' and publishers' intellectual property. That will only result in a local industry brought to its knees and a nation with no hope of being a player in the knowledge economy of the future.
Respecting copyright is not optional. Georgia acceded to the Berne Convention on copyright in 1995 and it is therefore bound to protect the exclusive rights of creators and publishers. What's more, in 2016 the Association Agreement between Georgia and the EU came into force and established further obligations on the Georgian authorities to protect the rights of creators and publishers. The IPA is committed to making sure that these international standards are maintained.
I want to take this opportunity to thank our natural partners, the authors, without whom there would be no publishing value chain. Also, we thank the booksellers who provide the venues and platforms for all of us to buy the books we love. And finally, publishers would like to express our gratitude to our readers for continuing to buy books and preferring legal access solutions to the content they want and need. We know our audiences and our partners in the book value chain continue to share our appreciation of the essential value of books and reading.
Thank you, and madloba
Have a Happy World Book Day !
VIDEO GALLERY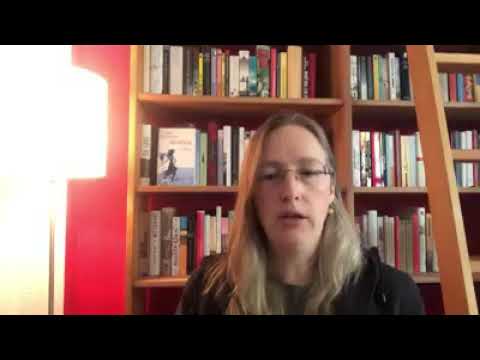 Speech in support of Copyright in Georgia