Implemented Projects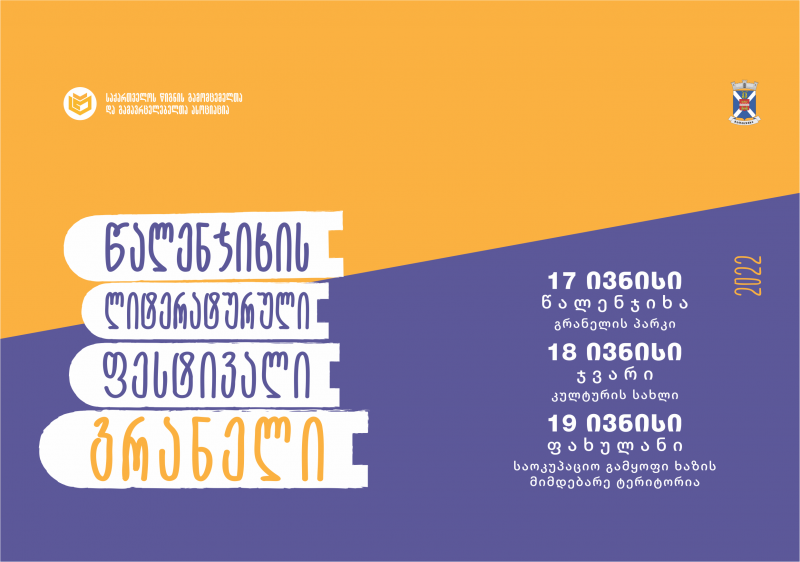 Tsalenjikha Literary Festival Graneli

Organized by Georgian Publishers and Booksellers Association and Tsalenjikha Municipality City Hall a literary festival "Graneli" was held in Tsalenjikha on June 17-19. Tsalenjikha Development Group supported the project.
On June 17-18 within the framework of the literary festival, a book fair was held. Up to 15 publishing houses participated in the fair. The first day of the festival was hosted by Tsalenjikha at Graneli Park, and the next day, the event continued in Jvari, on the territory of the Culture House.
In addition, the festival included a variety of literary programs. Discussions, book presentations, public lectures, and meetings with contemporary Georgian writers were held, including Paata Shamugia, Leri Alimonaki, Erekle Deisadze, Rati Amaglobeli, Eka Togonidze, Zviad Kvaratskhelia, Temur Eliava, Giorgi Shonia, and others.
During the festival films by contemporary Georgian film directors, Beso Solomonashvili and Mari Gulbiani were screened.
On June 19, a contemporary art gallery and Levan Tsutskiridze Art Studio were opened in Tsalenjikha.
The event was closed in Pakhulani, near the occupation dividing line, where Russian soldiers have an artificial border of Georgia-Abkhazia territory. On the closing evening, the event organizers addressed the locals and summed up the festival. A poetry evening was also held, where the authors participating in the festival read their poems.
On the final evening, a special award of the Tsalenjikha Literary Festival was given for its outstanding contribution to Georgian-Abkhazian relations and literature.
Subscribe to newsletter
What language do you prefer for newsletter?