Book Supporter of The Year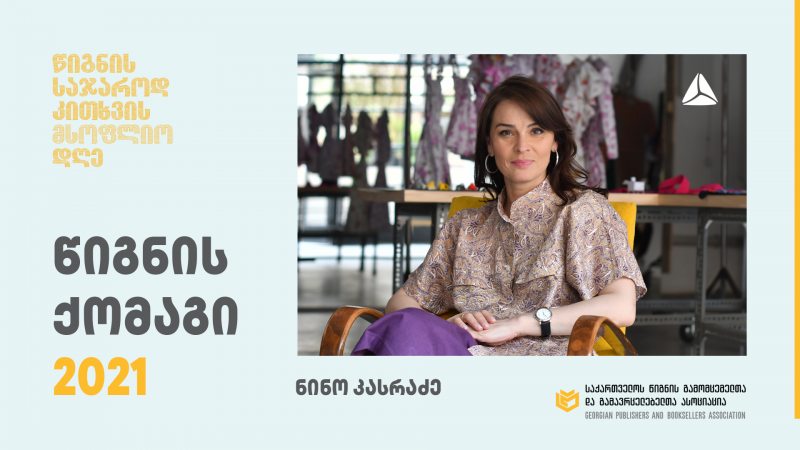 Book Supporter 2021

Georgian Actress Nino Kasradze was awarded with 2021 Book Supporter of the Year prize. Georgian Publishers and Booksellers Association Chairperson, Rusudan Mosidze and Executive Director, Tinatin Beriashvili presented the actress with the award over the distance.
Nino Kasradze was awarded the prize of the Book Supporter of the Year for her significant and exceptional contribution to the modernization of the book and film/theater and for searching for new means of promoting book reading. Over the years, the famous actress held numerous meetings aimed at presenting, popularizing Georgian and foreign literature and stimulating interest in book reading among the young. Nino Kasradze was constantly involved in promoting classical and modern Georgian poetry across the country, planning and performing theatrical evenings of Georgian poet and artist Esma Oniani. The actress has actively participated in informational campaigns and projects supporting the book sector.
In 2018, Nino Kasradze, in cooperation with the Georgian Publishers and Booksellers Association, initiated the project "Actors for Literature", within the framework of the Tbilisi International Book Festival.
The annual award was first established by GPBA back in 2016 to recognize and acknowledge people, projects, or institutions that contribute to the spread of literacy in Georgia. In order to become the recipient of the award, a person or organization shall not be employed in the book sector, i.e. promoting the given sector shall not be their direct professional duty. In the previous years, the Book Supporter of the Year award was given to "Tsignebis Taro" (2020) - a literary gameshow for high-school students, Businessman Mamuka Khazaradze (2019), Film Director Temur Chkheidze (2018), Broadcasting & media production company Formula Creative (2017), Parlamentarian Levan Berdzenishvili (2016).