Implemented Projects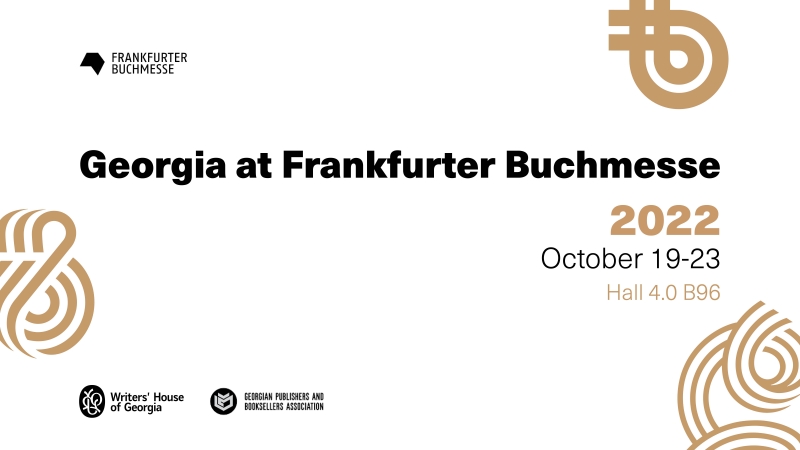 Georgian National Stand at Frankfurter Buchmesse 2022

On October 19-23, organized by the Georgian Publishers and Booksellers Association and the Writers' House of Georgia, Georgian National Stand was traditionally represented at the Frankfurt Book Fair.
After the pandemic, the Frankfurt Book Fair has fully returned to its traditional form. This year's focus country was Spain. Special attention was paid to Ukraine.
Georgia returned to the Frankfurt Book Fair in its traditional form. At the national stand, various editions, new translations, publishing catalogs, and a literary program were presented.
At the national stand of Georgia, a special place was also devoted to the theme of Ukraine. Works created by Ukrainian illustrators on the theme of war were exhibited, and a German-language collection of poems by Ukrainian and Georgian poets, written as a result of Russia's war against Ukraine, was presented.
Matchmaking between Georgian and foreign publishers was held at the stand. Events planned as part of the literary program were also held on the stage arranged in the space of the national stand.
Since 2007, Georgia has participated in the Frankfurt Book Fair with a national stand and a diverse literary program, where various literary events are held with the participation of Georgian authors and publishers to promote foreign language translations and the translation process.
Subscribe to newsletter
What language do you prefer for newsletter?