News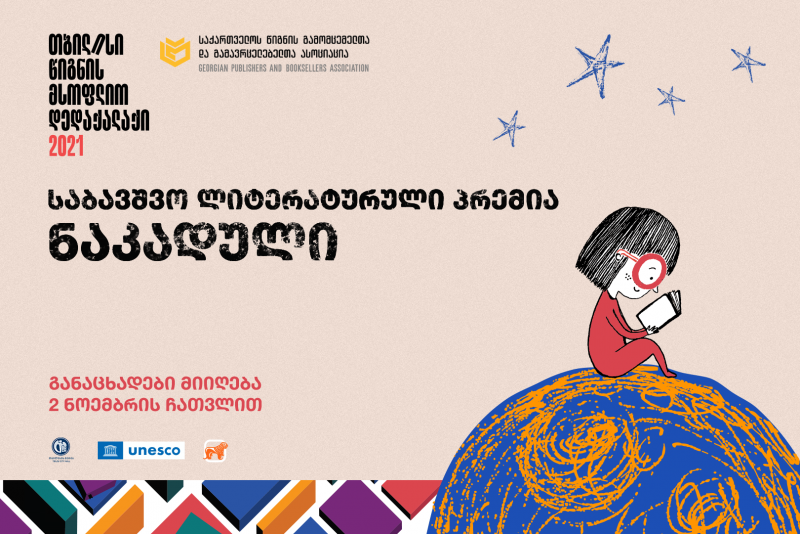 Children

The long list of children's literary award "Nakaduli" participants is known. 42 books are presented in four nominations of the competition. Visit the link for a long list.
Children's Literary Award "Nakaduli" was founded by Georgian Publishers and Booksellers Association, within the framework of the Tbilisi - World Book Capital and the financial support of the Tbilisi City Hall.
The prize is awarded in the following nominations:
Best Proze Book
Best Poetry Book
Best Ilistrated Book
Best Educational Book
The winners of the nominations will be revealed by a five-member jury selected under the project. The winners will be awarded a prize off 2500 GEL.