News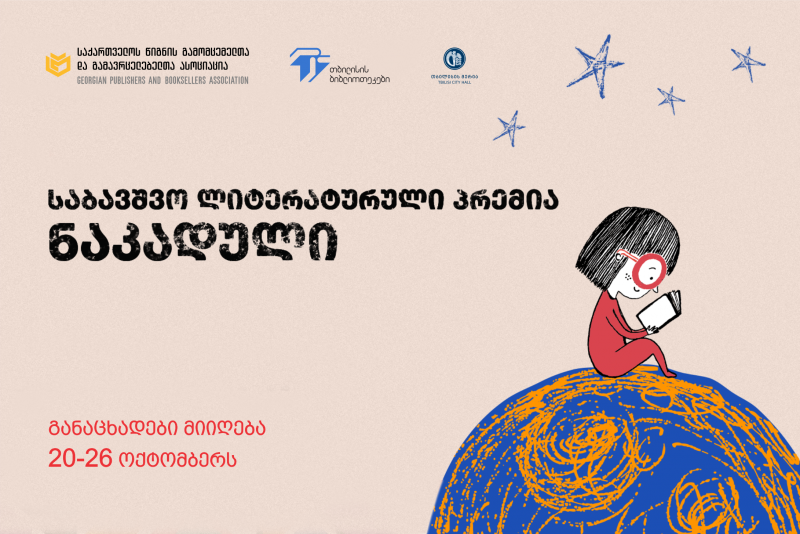 Children

Organized by Georgian Publishers and Booksellers Association and Tbilisi Multifunctional Libraries, within the support of the Tbilisi City Hall, the Children's Literary Prize "Nakaduli" was established. Applications for the award start on October 20.
The award aims to promote the development of Georgian childrens' literature and increase public interest. Also, encourage authors to work on children's books and popularize their creativity.
The name of the award is connected with one of the first, legendary Georgian children's magazines "Nakaduli", which was published in 1904-1927 and was collaborated with Akaki Tsereteli, Vazha-Pshavela, Shio Mghvimeli, Leo Kiacheli, Ekaterine Gabashvili, and others.
The prize is awarded in the following nominations:
Best Prose Book (Age Group - Under 8)

Best Poetry Book (Age Group - Under 8)

Best illustrated book (Age group - Under 8 years)

The best educational-cognitive book (Age group - Under 8)
The winners of the nominations will be revealed by a five-member jury selected under the project. The winners will be awarded a prize of 2500 GEL.