News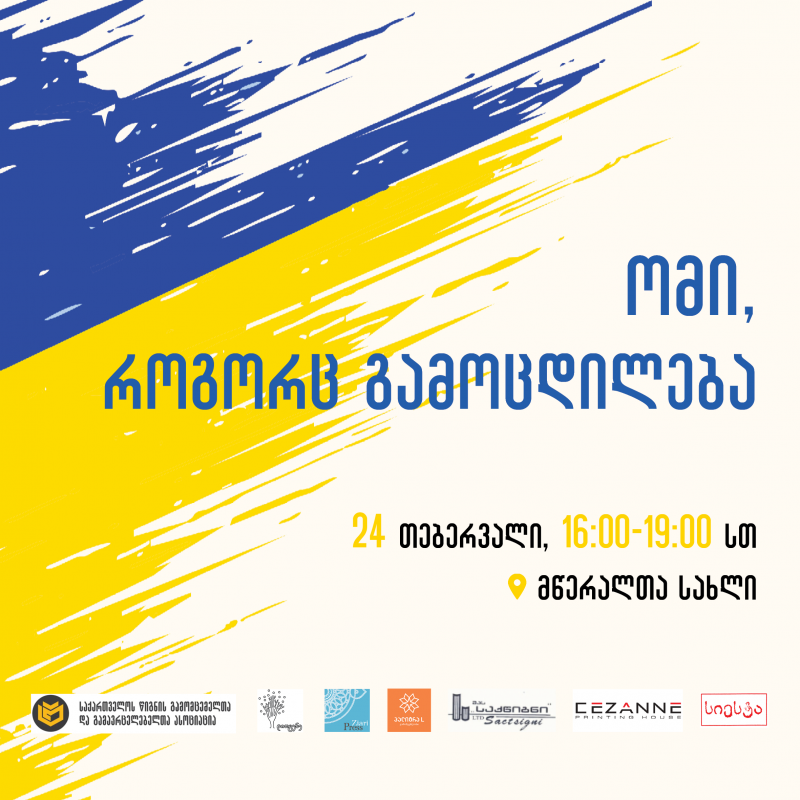 War as an Experiance

On February 24, the Georgian publishing sector will unite again to support Ukraine and organize an event, "War as an Experience," at the Writers House of Georgia.
During the event, several book presentations and discussions will be held. Apart from this, for charitable reasons, there will be space to sell and exhibit translations and collections published supporting Ukraine.
In addition, the visiting guests can buy and taste food from Ukrainian refugees. The received money will be used for charity purposes to help Ukraine.
Subscribe to newsletter
What language do you prefer for newsletter?