News

The first call in Mtatsminda Park

On September 13, at 13:00, PM at the Park Mtatsminda with support of the Georgian Publishers and Booksellers association will be held event – "First Bell" as new school year is starting.
Stage which will be located at the main square of the Park will be loaded with various entertainment performances. The visitors will have the opportunity to take part in the activities. There will also be concerts, theatrical performances, sport competitions and games.
The event will be attended by various publishing houses; publishers will hold the book exhibition fair, where the readers will have opportunity to buy books with special discounts.
Mention should be made that the children will be awarded with prizes from a variety of publishers, books timetables and other school items.
PHOTO GALLERY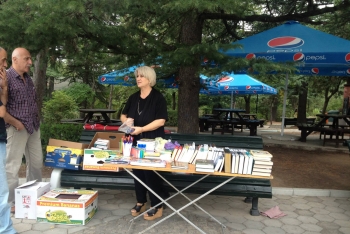 First bell in Mtatsminda