News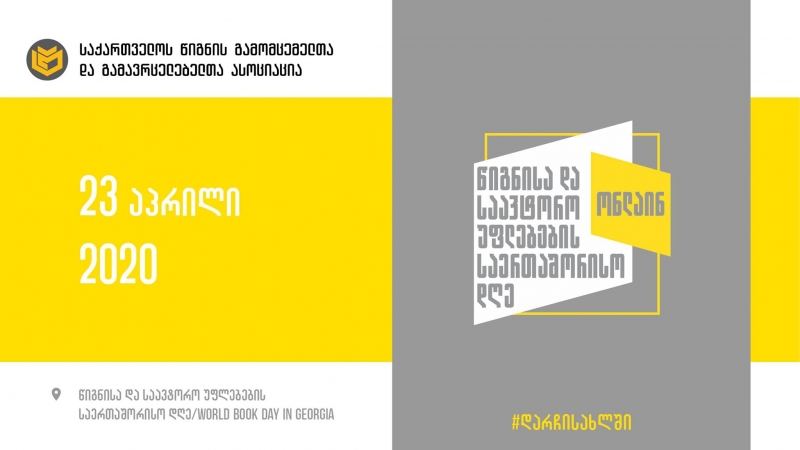 World Book and Copyright Day Online

GPBA TO HOST WORLD BOOK AND COPYRIGHT DAY ONLINE FOR THE FIRST TIME
Today, when whole world has to overcome a completely different reality, Georgian Publishers and Booksellers Association (GPBA) have decided to deal with today's challenges and adapt activities to the existing conditions. This year, Georgian Publishers and Booksellers Association decided to celebrate April 23, UNESCO World Book and Copyright Day online for the first time. It means that all events related to this day will be completely transferred to the online space.
Program seems to be ambitious. GPBA team plans to offer various events to thousands of its subscribers. It includes live session with celebrity authors; online presentations of new books, created in self-isolation; thematic activities for children; finale of GPBA's literary quiz; various types of interesting surveys; first online limited book fair and special discounts. Decision became possible with the great support of Georgian publishers.
GPBA aims to involve as much members and partners as possible to create a full-fledged program, already arranged with Georgian Copyright Association, "Bookshelf" TV show for teenagers (GPBA's Book Supporter 2020 award winner), "TV School" show, arts and entertainments studio "Illustrator", well-known Georgian authors and translators, etc.
VIDEO GALLERY