News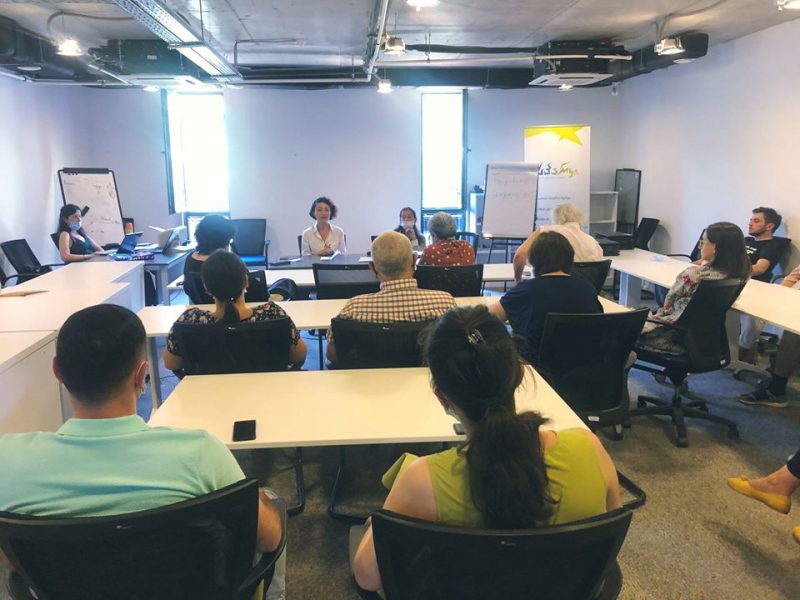 Annual Meeting of GPBA Members 

The traditional annual meeting of Georgian Publishers and Booksellers Assosiations's members was held on June 30. Agenda consisted of two topics. Gvantsa Jobava, Chairperson of GPBA, presented the annual report of the Association's activities to its members. Also, two new board members were elected. The new board is as follows:
Zviad Kvaratskhelia, Artanuji Publishing
Gvantsa Jobava, Intelekti Publishing
Rusudan Mosidze, Bakmi Publishing
Ketevan Dumbadze, Nodar Dumbadze Publishing House and Literary Agency
Irina Javakhadze, Electronic Book House "Saba"
Nata Dzvelishvili, Indigo Publishing
Lia Metreveli, Saktsigni Publishing
A general meeting of Association members was held at Nadzaladevi Multifunctional Library, in line with regulations and safety norms developed by the Ministry of Health.