News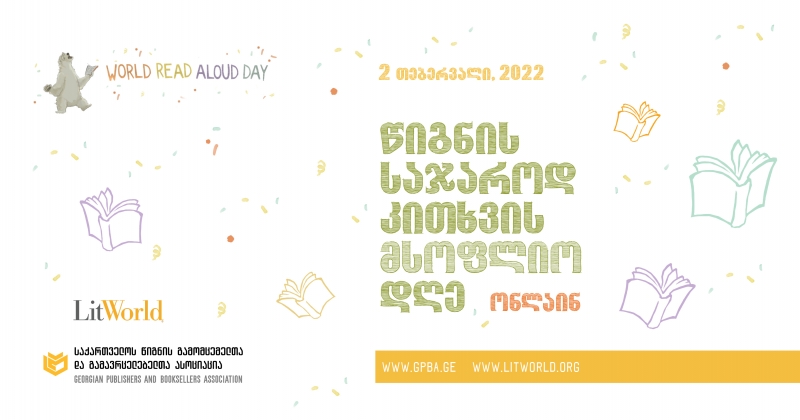 World Rear Aloud Day 2022

On February 2 Georgia once again joined the famous World Read Aloud Day.
Due to the pandemic, this year's events were held online again. Throughout the day, Georgian writers held online meetings in over 60 schools, universities, and other educational institutions across Georgia, read literary texts with students, and re-emphasized the importance of literacy.
On February 2, the Georgian Publishers and Booksellers Association visited Ergneti, 2008 year August War Museum. Representatives of the association donated books and initiated the foundation of a new library.
The closing event for WRAD was held in the national library and included a discussion by Georgian publisher and writer Zviad Kvaratskhelia, writer Zaal Chkheidze, and translator Ani Kopaliani. They discussed the problems and challenges the literary process faces during the pandemic and social-political restrictions. After the discussion, the book supporter of the year was announced.